Studio Work — Fall 2010
PARIS RETAIL COLLECTIVE

Concentric organization
On display

Paris is a city defined on its streetscape and spaces of display. Circulating on foot, the Parisian is drawn forward by glimpses of semi-private spaces and subtle visual cues. This curiosity in approach is applied to the retail collective—store, design studio, and worker housing—that is organized in concentric layers. The layering of activity piques visual interest and allows the pedestrian to slowly discover the breadth of the retail process through an unraveling of the collective's programs.




Concentric volumes

The concentric form of the three inter-lapping programs is influenced by the form of traditional Parisian apartment buildings. The process of entering an apartment is prolonged by a series of thresholds and interstitial spaces, often exterior courtyards. In the collective, the retail forms the outermost layer of display while enveloping the workspace which in turn envelopes the housing.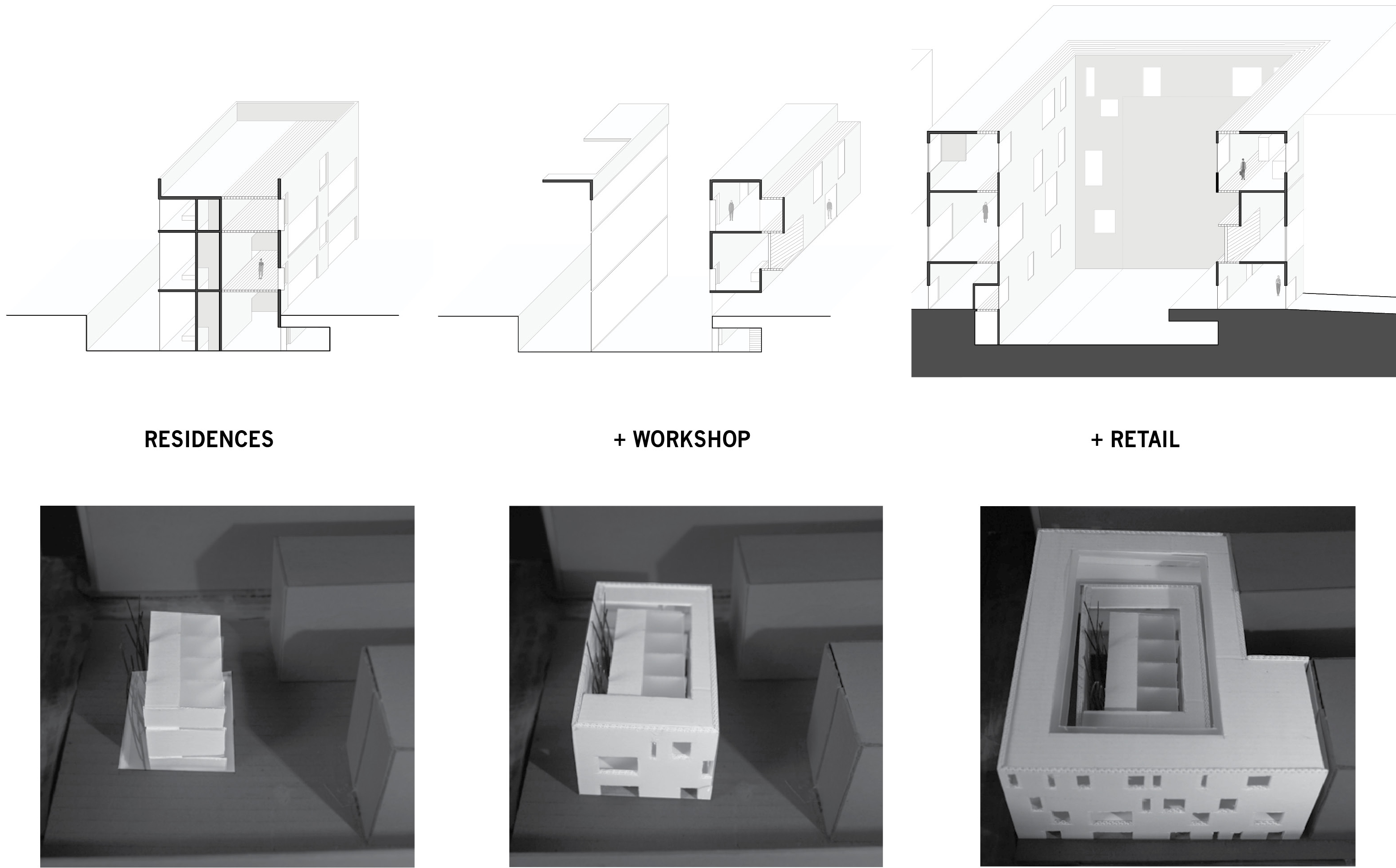 Buttes-aux-Cailles

The site is located in the up and coming Buttes-aux-Cailles neighborhood of the 13th arrondissement. The area feels like a rustic village; mostly residential in nature, the area's architecture contains many courtyards and lightwells that puncture the block.
Second (at left) and First (at right) floor plans
In collaboration with Profs. Andrew Schachman and Anne Attali and the IIT College of Architecture, Paris program.