Studio Work — Spring 2011
CORRIDOR CITY

Occupied lots (black figure ground) show the relative dissolve of the Chicago grid in Englewood.
Englewood

Englewood is in decline. Over the last ten years, the neighborhood has hemorrhaged a quarter of its population. This had led to large swathes of vacant lots and disused buildings. What if this abandoned territory became Englewood's greatest asset—a re-appropriation of urban density by introducing a corridor of landscapes?

Artificial topography
Corridor City, a two-mile territory, is an urban alternative for Englewood. Over the course of the rail embankment, a series of moves are made to create a layering of artificial topography to stimulate programmatic interventions. Having served as an industrial and manufacturing rail line, the corridor is littered with traces of historical past. By juxtaposing new relationships with the terrain, these foundations, loading docks, and abandoned structures serve as commemoration of Englewood's distant history.
The language of the embankment, its topograhy, is replicated to differentiate program and planting. An inundated surface becomes a wetland, a hill becomes a lookout point, and a sloped surface becomes a theatre.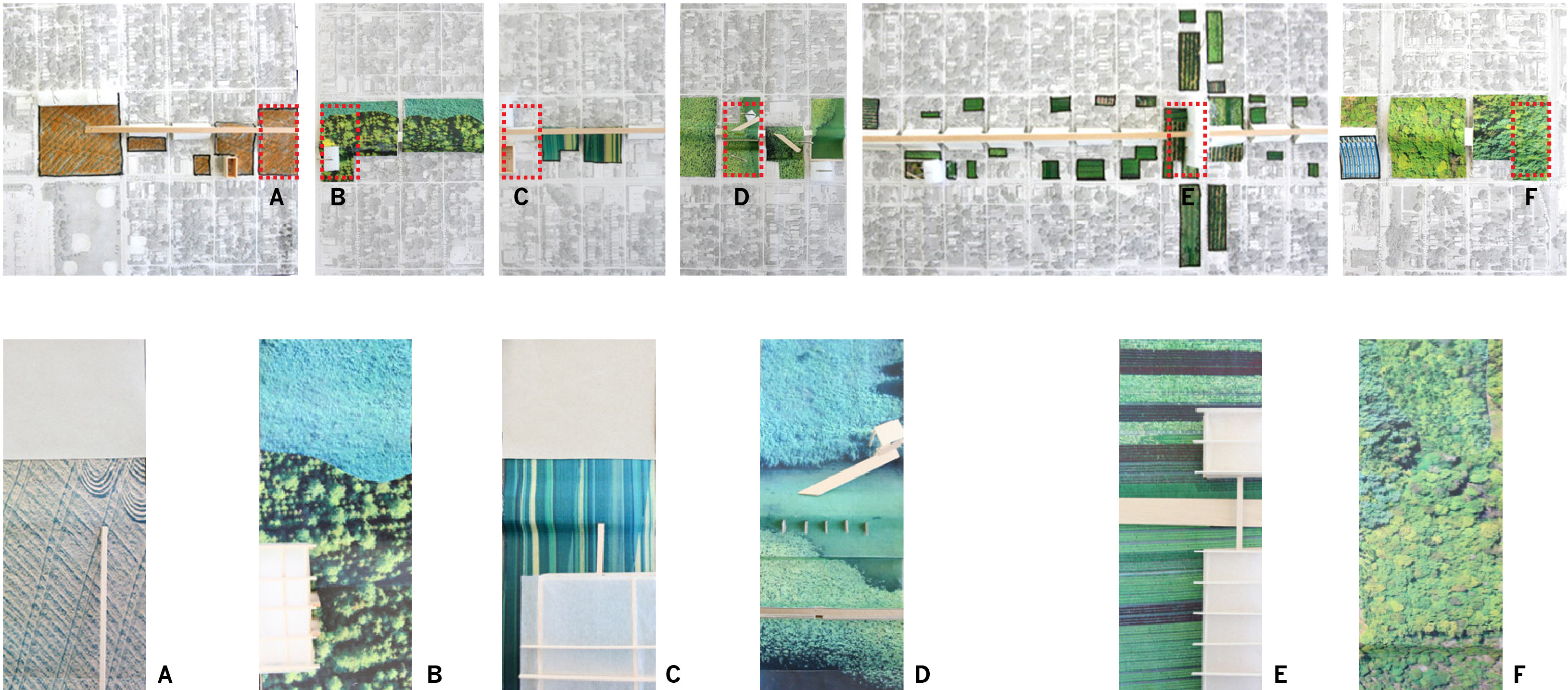 Zone A: Commercial Farming
Zone B: Prairie Park
Zone C: Vertical Farming
Zone D: Wetlands Park
Zone E: Community Farming
Zone F: Woodlands Park
The immense scale of the embankment rallies sub-organization. The diverse programs of a city (farming, energy production, education, recreation) are condensed along the course of the site in specific zones.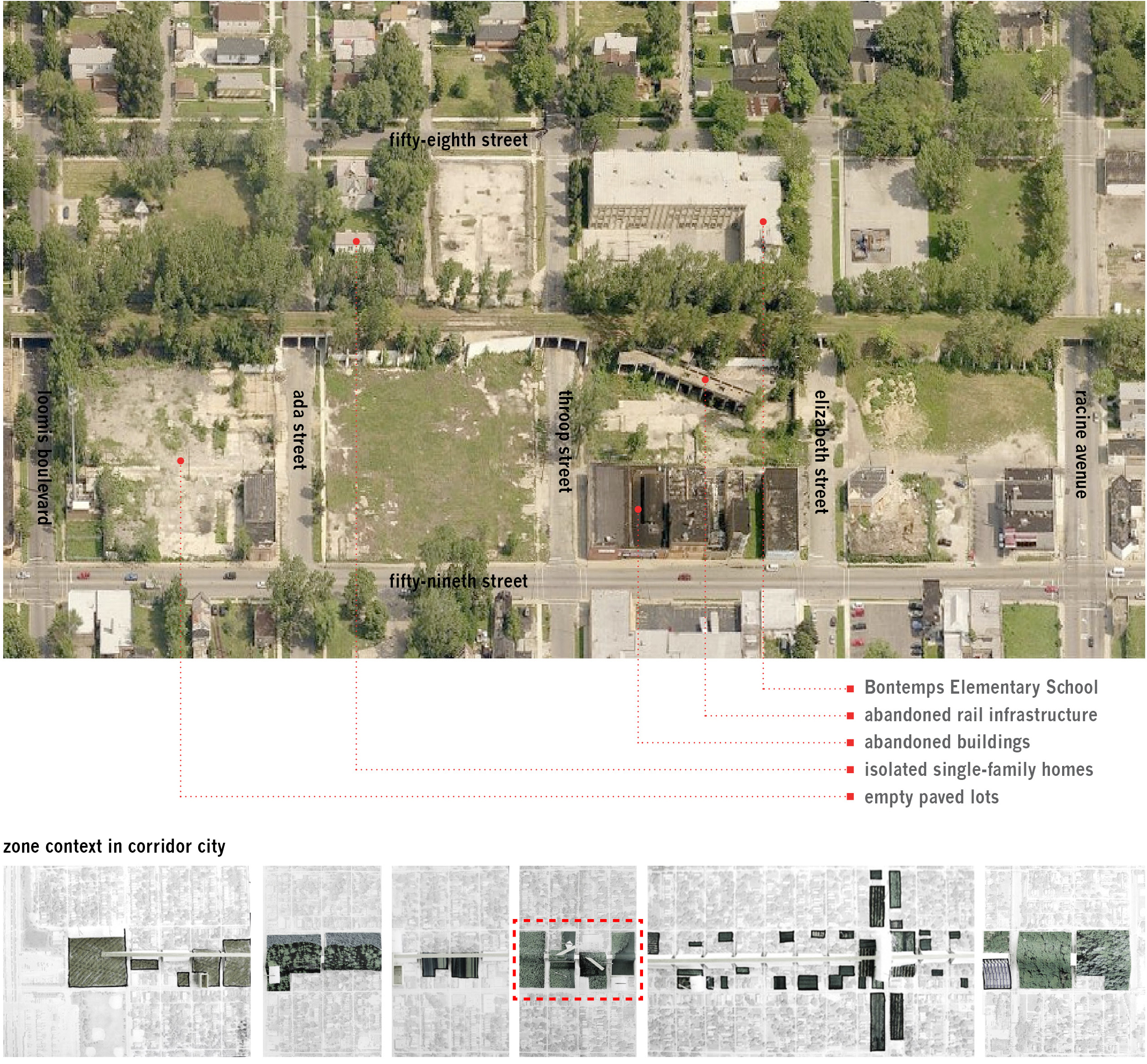 Site context


Site organization
Central zone

The studio was asked to examine a closer section of the corridor. This central zone, formerly described as the wetlands park, was chosen because of its concentration of abandoned land and proximity to a pre-existing elementary school.

The site plan is organized into a plaid network of varying condensed ecosystems and pathways parallel and perpendicular to the existing embankment. This suborganization into vegetative inter-blocks utilizes the formal language of the Chicago grid to assemble the variation in landscapes.


Deciduous Forest and Tallgrass Praire Ecostystems are native Midwestern landscape typologies brought to the site as exhibition.
The rail embankment is excavated, opening north to south. This opening brings light and movement between the block while incorporating the main entrance to the Center for Urban Ecology.
Center for Urban Ecology
The Center for Urban Ecology occupies this zone. It utilizes the surrounding natural typologies as exhibition of Midwestern ecosystems and their coexistence with the urban environment.
Site section studies
In collaboration with Prof. Mary Pat Mattson and the IIT College of Landscape Architecture.